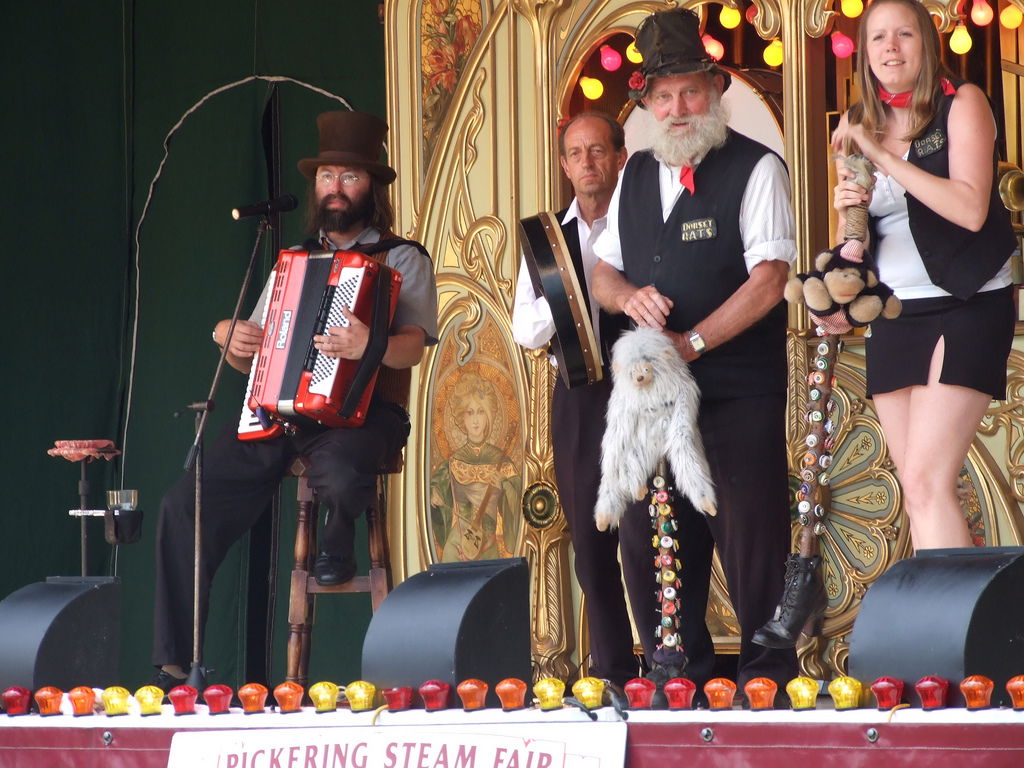 The Incredible Dr. Busker is a musician based in the United Kingdom. He is often billed as The Last Victorian Pub Pianist, and is well known in the world of preservation and steam rallies, at which he is a regular performer.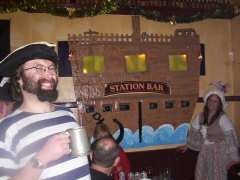 Dr. Busker in pirate theme.
The original Victorian Pub Pianists would keep a steady stream of tunes and songs flowing, while the Pub Landlord kept a steady stream of beer flowing in the pianist's direction. Dr. Busker is keen to continue the tradition and often plays in pubs and bars (enjoying free beer from the Landlord) with his wide repertoire of songs to suit all tastes, including a large number of his own songs, accompanied with great skill on piano-forte and squeezebox.
In his top-hat and tails, squeezebox in hand, he represents a bygone age when fizzy lager and the motor-car were unheard of. Steam engines ruled the road, Real Ale ruled the inns, and Britannia ruled the waves. Dr. Busker is part of a movement which holds on to many of the artefacts and values of the past, and as such, can be seen at a number of the many steam rallies which are held across Britain every year.
Beer also forms an important part of Dr. Busker's unique form of entertainment, both performer and audience benefit from the enhancement given by this great British beverage, to such an extent that many songs have been written about it. It has been said that the only thing better than beer is MORE BEER, and the only thing still better is FREE BEER, and Dr. Busker is one of the priveliged few in that respect — many pub landlords offer this while he is playing. They also say that whoever pays the piper calls the tune, so next time you see Dr. Busker, buy him a drink and he might just sing you a song!